Pattaya to Hua Hin by ferry
If you've spent a lot of time in Pattaya and wish for some variety, a quieter city, Hua Hin is a good destination which is not too far away with beautiful beaches and good vibes.
But what's the most convenient way to head to Hua Hin?

There are busses and minibusses driving from Pattaya to Hua Hin every day. The bus ride is going to take you approximately 5 hours and 30 minutes while the ferry from Pattaya (Bali Hali Pier) to Hua Hin (Khao Kha Tab Pier) only 2 hours.
The bus ride is the cheaper option with 470THB per person, however, takes significantly longer. I opted for the ferry operated by Royal Passenger Line at 1250THB per person. I recommend you make your booking in advance on 12go.asia so you don't have to queue up in the office at the Pattaya Pier.
If you made your booking in advance, make sure you print out your reservation. To ensure you aren't late and allowed boarding, be at the pier at least 30 minutes before the indicated departure time. You can head straight to the pier and don't have to go inside the pier office building.
Here we are heading to the port number 3 where the Royal Passenger Line ferry is departing from.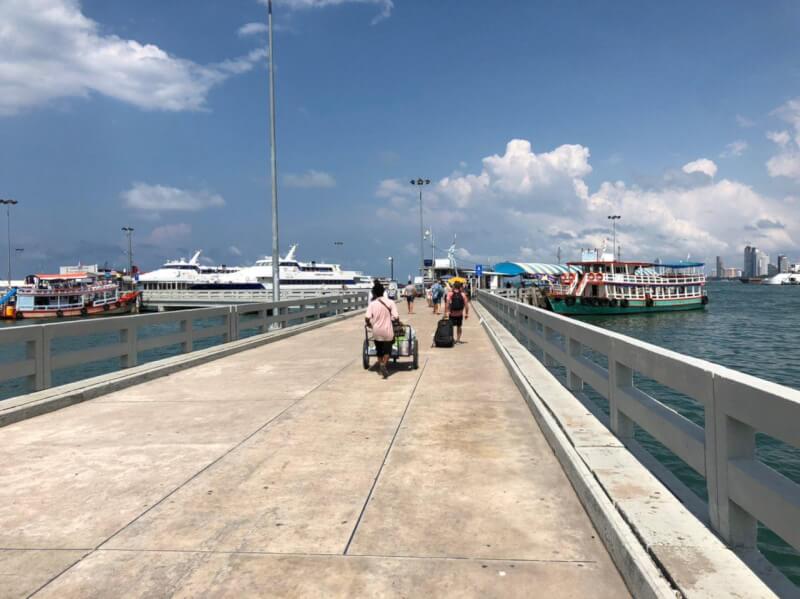 The ferry that takes you to Hua Hin in just under two hours in case of good weather conditions.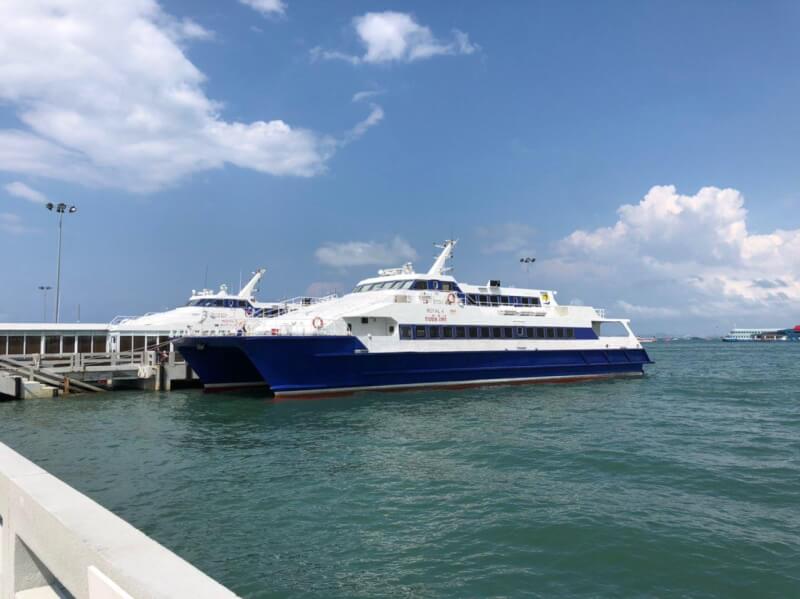 Once checked in and your luggage has been x-rayed, you have to wait outside until shortly before the departure time. The staff will take your luggage inside the ferry for you.
Unlike on an airplane, this is actually quite comfortable. On the day we were traveling, it was rather empty. Many seats were available to choose from. There were no pre-defined seats and you could sit anywhere you like. We opted for window seats but it gets quite hot on the sea! ;-)
There are "just for laugh" gags running on 2 TV monitors at the front of the cabin. You are also served a free bottle of water and can purchase snacks on board.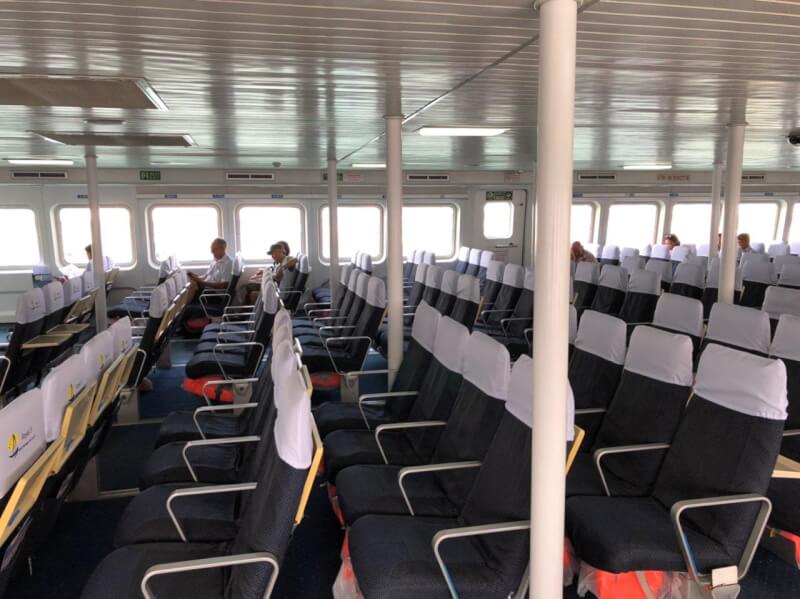 After 2 hours and 5 minutes, we docked on the Hua Hin Pier. As the staff unloads your luggage, you can make your way out of the Pier where plenty of taxis will be available and waiting for passengers.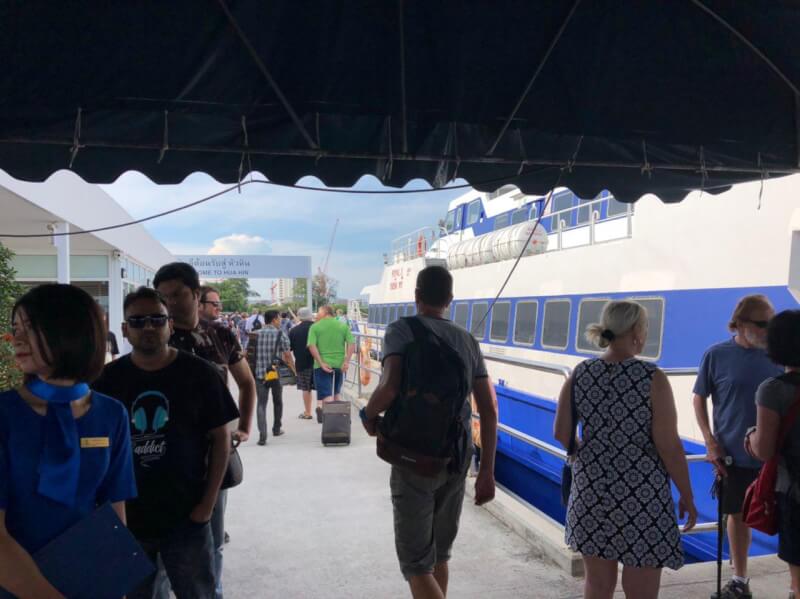 All in all, I must say the 1250THB were well spent compared to a nearly 6-hour bus ride. If that extra money is worth it to you, I say go for it!